"I don't know the key to success, BUT, the key to failure is trying to make everyone laugh" – Bill Cosby, Comedian
One of the most important secrets to creating sustainable, profitable growth for your brand and business is to focus your resources on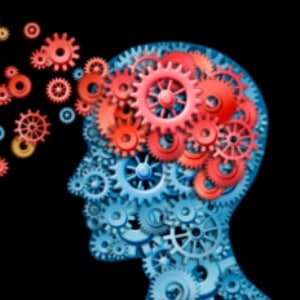 delighting the groups of customers who are the most valuable to you.
These customers are not only the most valuable because of their individual value but also because these customers tend to recommend your brand to other like-minded prospects, who in turn become valuable customers for your business.
The most valuable customers should not be considered as one group but rather different sub-groups or segments, each with similar needs, attitudes and behaviours. In fact, these elements are likely to be more useful ways to bring alive each segment and define them, rather than rely on the 'traditional' and the uninspiring demographic identifiers – age – sex – social classification. Why?
Because, the job of your brand is to connect strongly to these people, emotionally, so you might as well start by identifying their attitudes and behaviours to life and towards the appropriate contexts in which your brand trades with them – usually (but not exclusively) your marketplace.
Here are the elements that need to be defined as a minimum, for you to effectively identify and understand each customer segment. Delighting the 2 or 3 most valuable customer segments is where the focus of your brand and business needs to be.
The identifiers
Knowing your customer segments and what defines them isn't enough. You need to know how to identify them too, so that they can be reached.
1. Who are the decision makers typically?
In a business-to-business context what are the role types, who are the decision makers? In a consumer context, where are they in their life – just left school? About to retire?
2. Basic identifiers
Examples – Commercial customers/clients: Organisation type, stage of development and/or other indicators which characterise the businesses as belonging to this group.
Examples – Consumer customers/clients: age range, sex, social classification – life stage – with/without children etc.
3. Their attitudes to life in general, not the market your brand trades in
These attitudes influences the role your brand can play for them and can provide an all-important context for their decision making and how to show that your brand 'thinks' like them – crucial in creating strong emotional connections with them.
And beyond these identifiers…
4. Their needs in relation to what your brand does for them
It's a combination of functional and emotional needs which inform the focus of your value proposition – your brand's solutions to their problem / opportunity. Your most valuable customers are likely to have a number of unmet needs and realities they face, where what your brand does can be useful, even valuable. The tip here, is to focus on the unmet need or reality that they need to 'fix' most, where your brand has the credibility and becomes the best solution.
5. Their attitudes and behaviours towards solving their unmet needs
Attitudes influence behaviour. Being aware of their attitudes to the type of solutions that your brand and its competitors offer, is key in understanding their consideration and buying behaviours. Knowledge of attitudes and behaviours will enable the definition of powerful and profitable product and service solutions. Link these to your brand's credibility – what it's known for and or does best and you're setting your brand up for success!
6.  Information and Influencers
To enable you to reach and connect your brand to these valuable customer groups, you'll need to find out how and where the people in each segment search for and gather information to help inform their decisions about what to buy. You'll also need to know what and who influence them in the opinion forming and decision making process.
These 6 elements represent what you need to know as a minimum, to define and then understand the 2-3 groups of most valuable customers.
Before commissioning customer research, identify and leverage the knowledge of these customer groups held by people within the business. This will provide a useful context to inform any research brief and project, making it a more valuable exercise.
So now you're aware of the essential elements that need to be identified, understood and defined, [or your awareness has been confirmed!], what next?
Develop the depth of this understanding across all the elements. Why?
The deeper the understanding, the more likely you are to discover new unmet needs, insights and opportunities to sharpen your brand proposition and make it an even more valuable solution for your most valuable customers. Think of it as investing resources to keep ahead of the competition and embed sustainable profitable growth into your brand and business.
You also need to know how willing or unwilling each customer is to recommend your brand/business and why that's the case. This will enable you to promote the great things you're doing and fix the issues which are preventing customers from recommending your brand.
This is a topic which I'll cover in another blog. Stay tuned.
We all know that we need to understand our customers. What I hope this has done for you is clarify what you need to know and highlight the need to develop depth of understanding over time, to enable you to strengthen your brand's propositions. All this helps to make your brand and business more valuable to the most valuable customers your business has now and could have next.
So, why not ask yourself, who are the 3 most valuable customer segments for your brand?
Where are the gaps and lack of depth in essential knowledge of these groups?
Why not call or email us for a fresh perspective and advice on really knowing your most valuable customers?
01306 400077   hello@brand-success.co.uk
Save
Save
Save