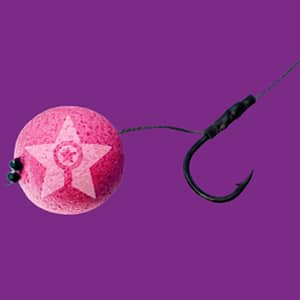 Many of the small to medium-sized business owners I meet refer to frustration when talking about their experiences of marketing – frustration that their marketing activities aren't making more of a significant contribution to growing their business. It's a common problem and one that tends to occur because there hasn't been enough preparation, or guesswork has been involved.
It occurred to me that marketing is rather like fishing! Here's why it's useful to compare them…
Let's consider fishing. Randomly cast a net or throw out a line in the dark and you'll be lucky to get anything better than a rusty old supermarket trolley or a discarded boot. So to be sure of a successful fishing trip, you need to be properly prepared. That means knowing what fish you want to catch and whether one type of fish is preferable to another, where you will find those fish, and when is the ideal time to catch them. On top of that you need to make sure you will be using the correct equipment – which type of rod, maybe a net. And then there is the all-important bait and knowing what tasty morsel is best for each fish! Finally, there's a cost attached to your fishing and setting the right budget will help ensure a successful experience.
Exactly the same thinking applies to marketing. Knowing the customers you want to attract and those who will be most valuable to you business is key to 'fishing' cost effectively. You need to know where to find them, how to catch their interest and what will persuade them to come back for more if you don't catch them first time.
Successful fishermen don't rely on luck – nor do smart marketers
A carefully targeted piece of marketing that makes best use of available budget and delivers a decent ROI, is what every business owner seeks to achieve. Leaving your marketing to luck is not a winning strategy and not conducive to sustainable growth. It's also hugely wasteful in terms of time and money, not to mention demotivating. However, with a clearly defined brand and strategy in place, marketing your business successfully becomes a relatively straightforward process.
Branding and brand strategy goes beyond the design of a logo. Yes, a good logo is an expression of your brand essence, but your brand strategy informs the purpose of your business – the role it has to play in the world, where it's going and why – and the type of customers you need to attract. It's about transforming your most valuable customers into strong advocates of what you do, fans who are passionate about what your business has to offer.
Armed with a clearly defined brand and marketing strategy, all those fishing questions are answered and a marketing campaign becomes much easier to plan and implement. It also means you'll be able to drive your business to the next level, accelerating and sustaining profitable growth for years to come.
So, isn't it time you started working on your brand strategy, so that your marketing activity is more successful?
Like the angler who enjoys recounting the tale of the fish that was "THAT big", there's nothing more satisfying than seeing your efforts pay off.
Need some help defining your brand strategy for more effective marketing? Call us for a chat about how Brand Success can help your business land some really big fish.